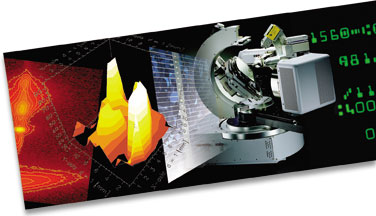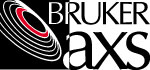 2007 Excellence in
X-ray Diffraction—
Bruker AXS Scholarship
Bruker AXS has chosen to recognize academic achievement in X-ray Diffraction by presenting a $6000 scholarship for the most unique application report in the areas of nanotechnology, materials science, geology or chemistry.
Judging will be conducted by a panel of recognized experts in academia and industry.
All application papers that are submitted become the property of Bruker AXS and will be published in an annual volume, both in print and electronically.
Contest Rules:
1

You must be a full-time graduate student or undergraduate student at a recognized university in the United States, Canada or the Caribbean.

2

Your submitted applications must have been performed on one of the following Bruker AXS instruments:

D500
D5000
D5005
D4 ENDEAVOR

D8 ADVANCE
D8 DISCOVER
D8 FABLINE
D8 FOCUS

D8 SCREENLAB
GADDS
NANOSTAR

3

Papers should be limited to no more than 8 pages and must be submitted by September 30, 2007 to be considered.

4

Submissions must be in electronic format. Accepted file formats are Microsoft Word (all images must be embedded or included with the text - no linking) or high-resolution PDF. Any photographs or digital images should be formatted as high-resolution bitmap or tif. Screen shots are preferred as high-resolution bitmaps. E-mail completed paper, by deadline, to angie.grossen@bruker-axs.com

For additional information contact:

Angie Grossen
Phone: 608-276-3045
Toll Free: 1-800-234-XRAY
Fax: 608-276-3006
angie.grossen@bruker-axs.com
www.bruker-axs.com/XRDscholarship
Entry Form:
To indicate your interest in participating in our scholarship program, please complete the entry form below at your earliest convenience. Papers are to be submitted separately according to guidelines above.

This entry form is also available as a PDF file that you can download and submit via postal mail.
Get 2007xrdScholarship.pdf (218KB PDF)
All fields are required.
Bruker Advanced X-ray Solutions
Bruker AXS Inc. • 5465 East Cheryl Parkway • Madison, WI 53711 USA
Phone: (608) 276-3000 • FAX (608) 276-3006 • www.bruker-axs.com • E-mail: info@bruker-axs.com